Masks are mandatory inside the studio in the lobby area. Masks are optional when dancing and keeping distance and mandotory when distance can't be maintained.
We encourage dancers and parents to sanitize their hands upon entry in the studio.
To limit the amount of people in the studio, parents are not permited to stay inside the studio to watch classes.
We encourage parents to drop off their dancer at the door and pick up after the class outside.
If the school of your child is close due to exposure risks the same day as dance classe, we ask dancers to stay home and follow the class virtually. (More details to come on instructions for virtual class)
(Updated 09/27/2021)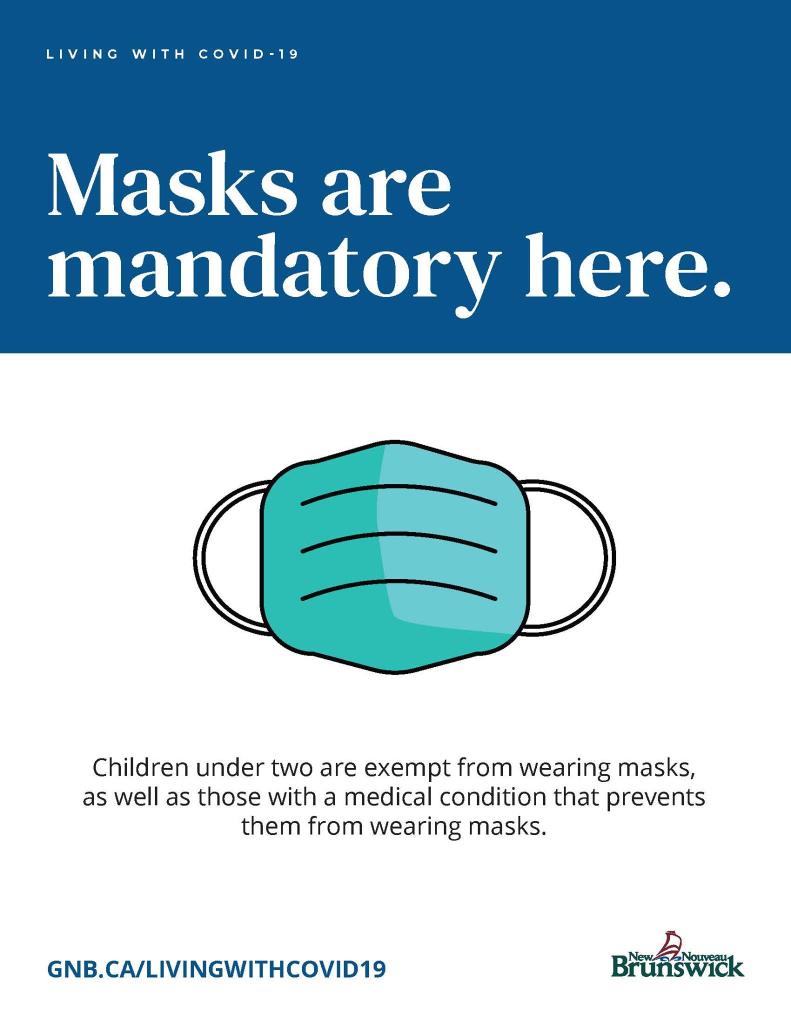 As per the province of New Brunswick's annoucement made on Wednesday September 15th 2021. Effective September 22nd 2021, individuals aged 12 years and older will require a proof of vacination to access our services and our facility.
We ask individuals of12 years and older to stop by our office to show us their proof of vaccination along with a piece of government ID ( birth certificate, Medicare, etc.).
(Updated 09/16/2021)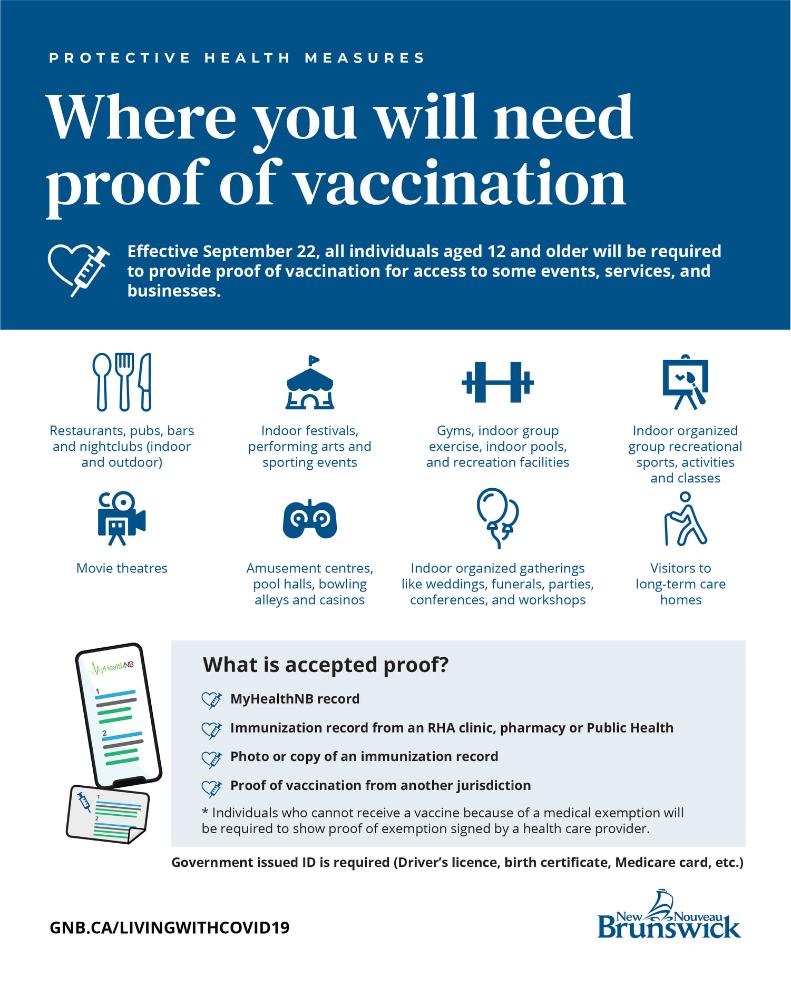 © Copyright danse DNA dance Inc.